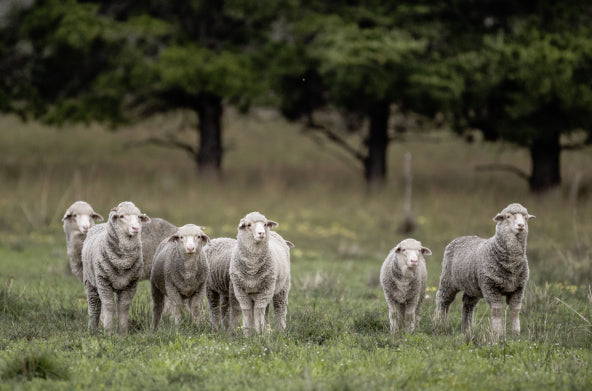 about our wool
We source Woolmark® certified merino directly from the McBride family farm located on the coastline of SE Australia.

As a family-run organization, the McBrides are creating a sustainable company for generations to come. The farm is specifically focused on improving energy efficiencies, land conservation, and biodiversity.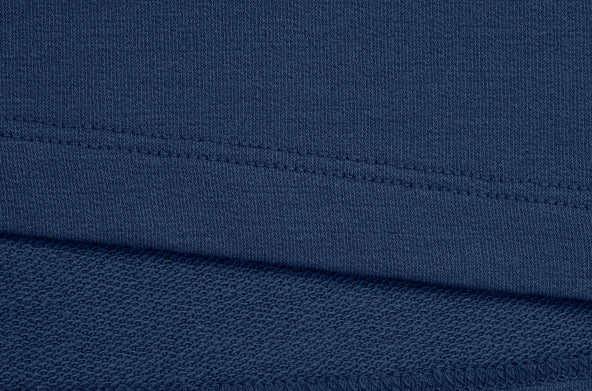 french terry
A lofty, beautiful knit fabric with built in stretch.

75% Merino Wool
22% Nylon
3% Spandex
235 GSM
17.5 Micron Wool
Love this dress
I love this dress! The v-neck, slightly fitted shape, and pocket placement is perfect for my short, curvy, busty self. I am a Medium in the swing style dresses, but sized up so that it would be less body conscious. The weight of the fabric and the cut of the dress are really flattering. Aegean Teal is luscious.
My first wool& but not my last
Truly like everything on this dress so far: color, length, shape, size, and texture.
Third Time is A Charm!
What a difference a color makes! I ordered this dress first in Marionberry. I thought the fit was ok, but the length was awkward, and I just felt dowdy. Next I tried the Margo in teal. Margo fit was more A-line, and it just wasn't flattering at all on me, but color was beautiful. So decided to try Evelyn again in teal. Finally I have my dress!
The fabric is super comfy, and pockets are perfect.
The length seems about an 1-1.5 shorter than the first one I tried in berry, and it works better for me.
She works great with my kitten heel sling backs, my knee high heeled boots, sandals, and might work with a pair of my cowboy boots too.
I'm going to be wearing this for the rest of the holiday season and beyond.
I went with a L because of my large chest. Measurements are 42-31-41. When I lose another 15 lbs, I will probably try to shrink the dress a little.
I waited to buy this dress for a long time - and it is so worth the wait!! Stunningly beautiful! As a size in-between-er I did size up as recommended by reviews, and I'm glad I did. It skims & hugs perfectly, I will treasure this dress for years to come!
Super comfy
I wore this dress for the first time yesterday and was incredibly comfortable all day. I like the length and the arm length. My only wish is that there wasn't as much fabric in the back. I have big hips and thighs, so I have to order for my bottom, but the top can be too big in some areas. I may have some darts put in to help it not look so "nightgownish" in the back. I wore the dress with a jacket, so you can only see it is too big if I remove the top layer.
see it styled by our community
Share your photo here or tag us on Instagram @wool.and to be featured.
wearing merino comes with advantages