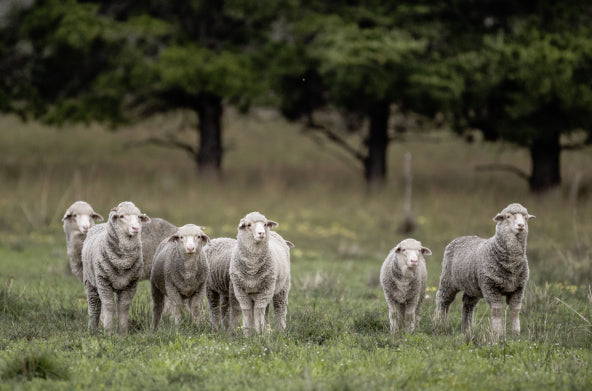 about our wool
We source Woolmark® certified merino directly from the McBride family farm located on the coastline of SE Australia.

As a family-run organization, the McBrides are creating a sustainable company for generations to come. The farm is specifically focused on improving energy efficiencies, land conservation, and biodiversity.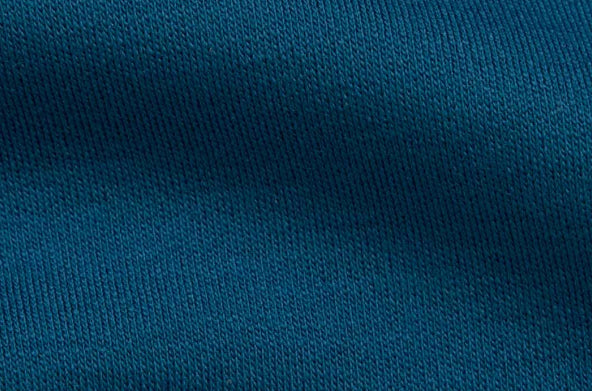 interlock
A smooth, midweight knit fabric that provides a perfect balance of both structure and durability.

78% Ultrasoft Merino Wool
22% Nylon
300 GSM
17.5 Micron Wool
Elegant, Beautiful, Warm
Love the color, the weight and texture! I look forward to buying additional scarves.\
Not Great, Not Bad
The scarf is a nice material, though I'm not completely sold on the ruffled edges. There are two main problems: the length, and the logo smack in the middle of the scarf's long edge. It's too short, even after washing and stretching it while wet. It might work as a shawl for some ladies, but not anyone plus size like me. It works well as a head scarf if I fiddle with it enough to get the ends tucked in (which also gives me the option to fold under the logo), but it will never be a neck scarf or shawl for me. It needs another 6"-12".
Perfect in every way
I love this scarf! Of all the wool& I now own (which is quite a bit!!) my fave color is Ochre. I really wish there was a scarf in the color Ochre.....please consider this for maybe next year??
I didn't realize I needed this in my life
Perfect length. Perfect width. Perfect weight. The slight edge ruffle adds interest without being too much. It folds easily around the neck but also can spread wide enough to work like a shawl. I'd worried about it not being long enough, but now that I have it, I'm realizing it's exactly what I would have wanted. Ideal travel scarf. I'm smitten.
Very soft. A bit bigger/thicker than expected and darker.
see it styled by our community
Share your photo here or tag us on Instagram @wool.and to be featured.
wearing merino comes with advantages