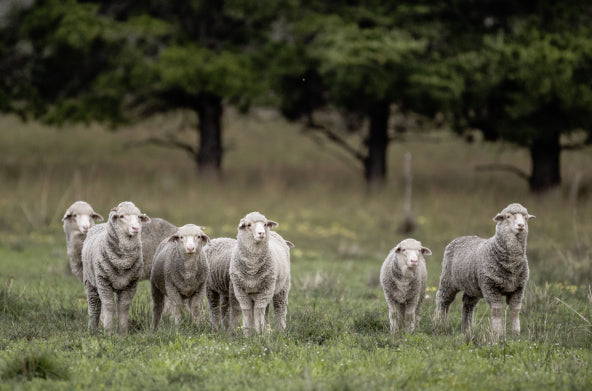 about our wool
We source Woolmark® certified merino directly from the McBride family farm located on the coastline of SE Australia.

As a family-run organization, the McBrides are creating a sustainable company for generations to come. The farm is specifically focused on improving energy efficiencies, land conservation, and biodiversity.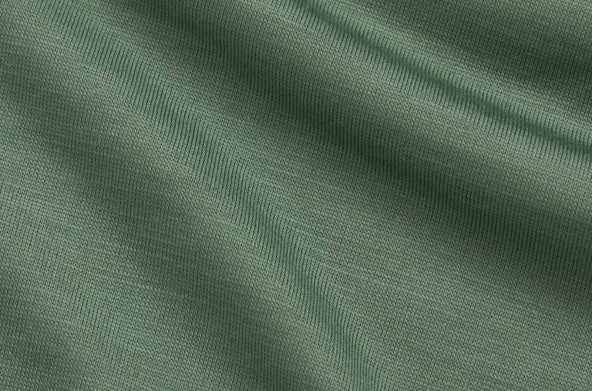 signature jersey
A lightweight knit fabric that is soft yet durable. Comfortable for year-round wear.

78% Ultrasoft Merino Wool
22% Nylon
160 GSM
17.5 Micron Wool
The dress that almost got away
I bought Amalya washed navy (the original version with longer dolman sleeves) in the warehouse clean out. I used her as a duster in the spring and then feeling a bit frumpy wearing her as a dress, put her in storage for the summer. I took her out today and paired her with a belt and merino leggings — wow what a bit of styling does! I'm so happy that I gave Amalya another try. She loves to be styled (but also is an amazing duster).
I love this dress!
I always liked the somewhat vintage look of this button down dress, but I avoided it for the longest time. I'm plus sized, apple shaped with a large bust. I thought this dress wouldn't work because the waist wouldn't fit and the buttons would pull in all the wrong places. I'm thrilled to say I was wrong!. I love the fit. It is nice to have a tailored waist without it being an elastic waistband (not good for apple shapes!) I have been wearing it as a dress, but as the weather cools, I look forward to using it as a duster over other dresses. This style is now one of my favorite dresses (Cora is still a favorite too!)
Other Reviews Helped Me Find The Right Dress!
I LOVE this dress. Breezy but also warm. Length is just right. It is a little thin and sheer, but I don't mind! I have tons of underwear that is my skintone. My shoulders are broad, and this fits me well. The pockets are a great size, but not quite strong enough for a heavy phone or wallet to not show through the dress, a little pulling (which idc but some might!) The buttons are strongly in there and nice to touch. I've worn it more than 5x in the week I've had it... so glad to have found it!
Love it!
I t was good to read all the comments and I like that people share their measurements. I sized up slightly and it fits perfectly. I was worried about gaping at the bust line. Love the pockets. All women's clothing should have pockets!
see it styled by our community
Share your photo here or tag us on Instagram @wool.and to be featured.
wearing merino comes with advantages