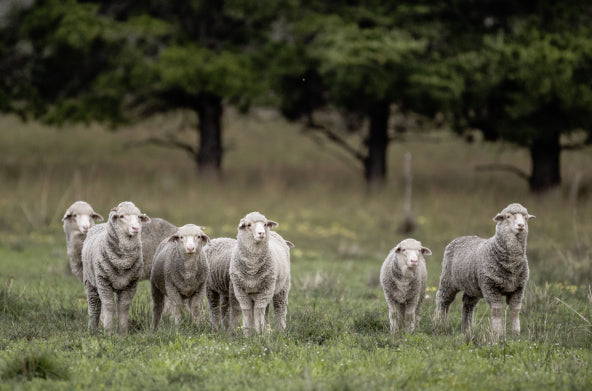 about our wool
We source Woolmark® certified merino directly from the McBride family farm located on the coastline of SE Australia.

As a family-run organization, the McBrides are creating a sustainable company for generations to come. The farm is specifically focused on improving energy efficiencies, land conservation, and biodiversity.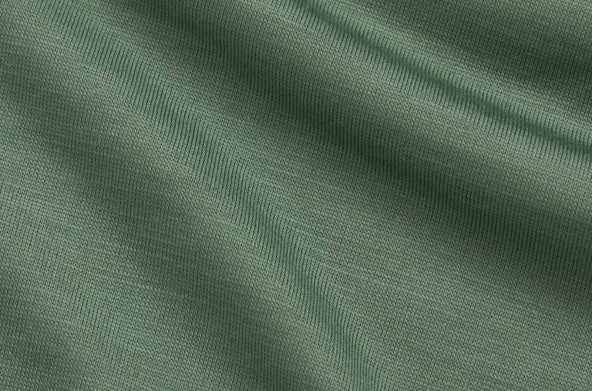 signature jersey
A lightweight knit fabric that is soft yet durable. Comfortable for year-round wear.

78% Ultrasoft Merino Wool
22% Nylon
160 GSM
17.5 Micron Wool
This Halsey top is so soft, roomy and has thumb holes! What's not to like?
Versatile and cozy
I expect this tunic to see a ton of wear this winter! It's just what I hoped, super cozy and comfortable, and looks good with leggings, jeans, or layered with other pieces. The fit is just right, it's long enough to cover my rear, just enough ease through the body, and the arms are not too tight. The sleeves are long, and I'm not a huge fan of thumb holes but the cuffs are stretchy enough to fold up or push up out of the way. I didn't find the placement of the holes to be a problem with the fit easy enough to flex with movement. I just don't use them very much. Marine blue is a beautiful color.
Allllllll the colors, please!
I absolutely LOVE this tunic! I'm on sabbatical abroad for a semester and packed a small, predominantly wool& wardrobe. Weather just turned today, and I transitioned from dresses to jeans and this shirt. I packed very minimally, but now I feel even MORE overpacked... I will probably just spend the next three months in this shirt! I will be ordering a few more soon and would love to see even more colors!
Thumb hole placement is a massive design flaw
Positives: fabric touch and feel, GORGEOUS beetroot color. Negative: the thumb hole is a deal breaker for me. The hole is situated nearly completely opposite (pinky side) from where it should be. I saw another reviewer mentioned that it was placed awkwardly, and I thought surely it can't be that bad. No, really, it IS that bad. If you try to use it, it completely twists the garment arm and looks ridiculous and doesn't feel good either. It's a shame because otherwise it would be a fantastic tunic. Returning it today.
We are sorry to hear the thumb hole didn't line up as it should. We know it can be easy for the sleeve to get twisted when putting it on but, after straightening out the seam, that thumb hole should certainly line up and not be twisted at all. Our support team will reach out to help get this sorted out for you!
The most comfortable shirt!
I'm between an L and XL. I have a Sloan in XL and a Stella in an XL, and I chose Large for the Halsey. It is perfect. If I could wear this shirt every day, I would. It is soft, fits beautifully, and feels great. The beetroot color is amazing. Yes, the arms are a bit long, but I just push them up. No big deal. Once it gets colder, this may be a layer under my black Sierra. It also works perfectly with my Axis leggings. I'll be ordering this in other colors soon!
see it styled by our community
Share your photo here or tag us on Instagram @wool.and to be featured.
wearing merino comes with advantages