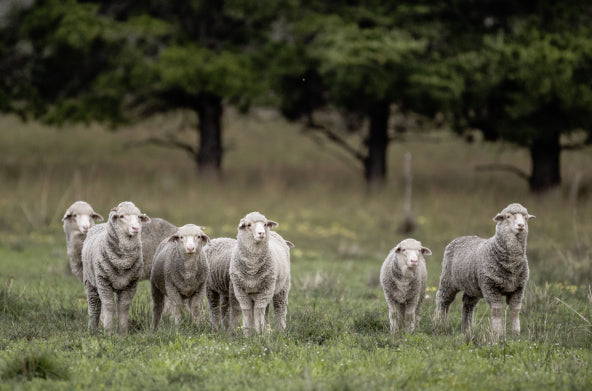 about our wool
We source Woolmark® certified merino directly from the McBride family farm located on the coastline of SE Australia.

As a family-run organization, the McBrides are creating a sustainable company for generations to come. The farm is specifically focused on improving energy efficiencies, land conservation, and biodiversity.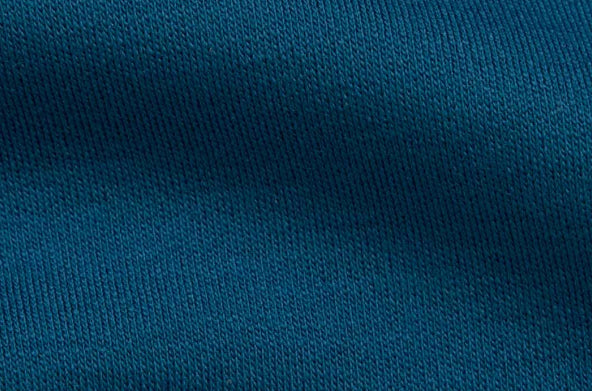 interlock
A smooth, midweight knit fabric that provides a perfect balance of both structure and durability.

78% Ultrasoft Merino Wool
22% Nylon
300 GSM
17.5 Micron Wool
This throw blanket us everything! Lightweight, soft, warm but not hot. I love it!!
Astoria throw
I think my gray Astoria throw may be my favorite Wool& item. The merino/nylon fabric is a perfect blend for a soft, luxurious feel and I use it every day. I can cover my bare legs in summer, wrap it around my neck and shoulders in chilly weather, or spread it out on my side of the bed as an extra layer. The size is fine for a throw. I'm very pleased.
A gift that was a hit
Color was perfect . weight perfect. All the feedback from recipient was excellent. Was described as top shelf
Could be a bit longer
It is soft, nicely weighted and useful as a throw, a wrap, a cape. I add it as a layer to my winter wardrobe and wear it around my shoulders while reading in bed.
The marionbeerry color was disappointing in this batch..its not the deep burgundy/purple of ny willow dress, instead its more of a smoky grape. I don't love it, but it's a nice subdued color and it matches exactly to the Margo dress I purchased at the same time.
I do wish it was a bit longer...when used as a throw. I have to choose to cover either my feet or my shoulders. It won't reach both.
When wrapped around my shoulders in bed it does wrap around my torso, but I have to adjust it carefully to completely cover me.
I do love that it can be worn as a scarf, wrap, cape, headcount, or even a skirt
Absolutely the best
I love my Astoria throw, I sleep with it every night. It keeps me cool in our house in Germany with no AC, but also warm in the winter. Wish it came in larger sizes for the whole bed. My husband liked mine so much he wanted one for himself. We now have 3 in our house and these have replaced our other throw blankets on our couches and in our bed. Please please make more colors and larger ones ❤️😄 looking forward to winter and using it as a skirt or shawl too.
see it styled by our community
Share your photo here or tag us on Instagram @wool.and to be featured.
wearing merino comes with advantages