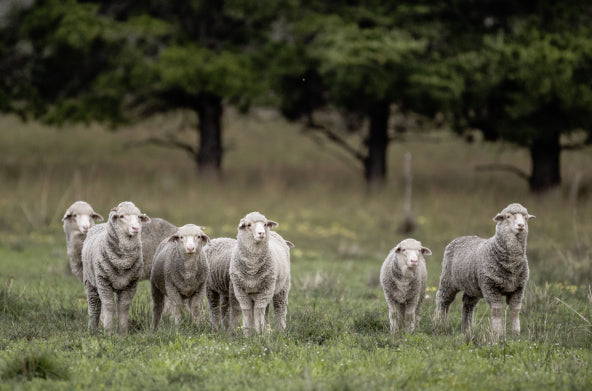 about our wool
We source Woolmark® certified merino directly from the McBride family farm located on the coastline of SE Australia.

As a family-run organization, the McBrides are creating a sustainable company for generations to come. The farm is specifically focused on improving energy efficiencies, land conservation, and biodiversity.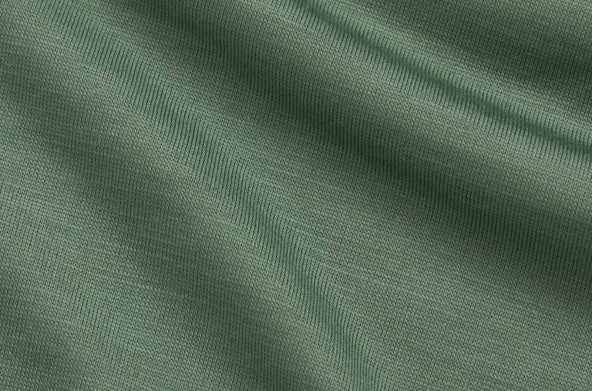 signature jersey
A lightweight knit fabric that is soft yet durable. Comfortable for year-round wear.

78% Ultrasoft Merino Wool
22% Nylon
160 GSM
17.5 Micron Wool
My daughter's favorite dress
My 10-year-old loves this dress. We bought a garnet one to do a 30-day challenge together, and she kept right on wearing it every day when the challenge ended. She used her reward for the teal as soon as it came back in stock in her size and now alternates between the two.
Fit: She's small for her age and the size 8/10 is just about perfect for her. It's hitting around knee length, loose enough in the top that she has some room to grow but not so loose as to look baggy. The neck is high enough to cover most of her bralettes. She says it's her most comfortable dress, and that's comparing to her collection of comfortable Svaha dresses, not frilly fancy things. She adores the size of the pockets.
Looks: It's a nice, basic dress. Both the garnet and the teal colors are beautiful, a little darker and richer than they appear on my screen. She likes wearing it with leggings and a hoodie or sweater on cold days, or with just leggings on less chilly days. For others considering the challenge, she reports that the only one at school who notices she was wearing the same dress every day was her best friend.
Durability: Her challenge dress still looks as good as new. We wash around once a week, never had any trouble with smell. Most stains spot clean out easily. The only thing we couldn't get out was a bit of ink from a pen breaking over her teal dress, and even that came most of the way out. I expect these dresses will last until she outgrows them.
Exchanged for smaller size—sizing is generous
My daughter loves the bit of swing in this dress. It's a beautiful rich red color, and soft-she has sensitive skin, but this isn't itchy for her at all. It's well made, and the pockets are large enough for plenty of treasures.
Pleased with Little Rowena
My daughter has been wanting her own wool& dress for ages, finally the 8/10 dresses became available. She loves it. She just turned 9 and is lean. She has plenty of room to grow in it. It's very roomy for a lean kid but the length of the dress and sleeves works well.
A great dress
I bought this dress for my 5 year old granddaughter this summer, but only just saw her actually wearing it this weekend (because covid). It is darling! She is tall and sturdy and the fit is perfect, it looks adaptable to any shape kid. She wore it with the wool& footless tights, which are impressively made and comfy. She is very active, and this outfit, layered with a thick sweater, parka, and snow boots, didn't hold her back from stomping, jumping, and running in the snow. My DIL says the dress wears like iron after many washings. Highly recommend.
see it styled by our community
Share your photo here or tag us on Instagram @wool.and to be featured.
wearing merino comes with advantages