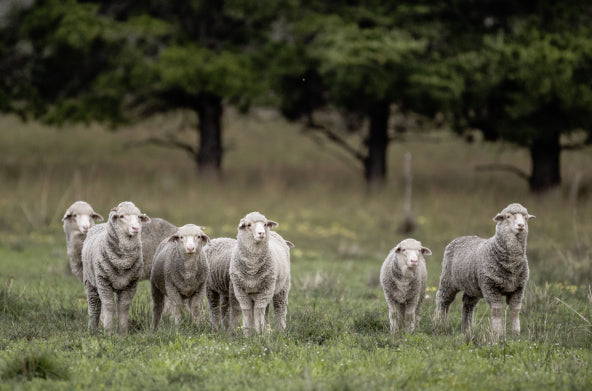 about our wool
We source Woolmark® certified merino directly from the McBride family farm located on the coastline of SE Australia.

As a family-run organization, the McBrides are creating a sustainable company for generations to come. The farm is specifically focused on improving energy efficiencies, land conservation, and biodiversity.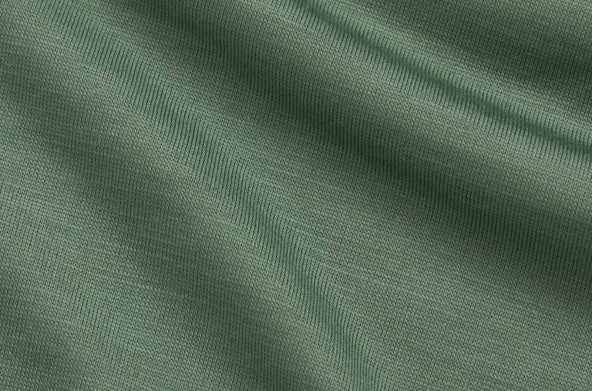 signature jersey
A lightweight knit fabric that is soft yet durable. Comfortable for year-round wear.

78% Ultrasoft Merino Wool
22% Nylon
160 GSM
17.5 Micron Wool
Perfect scarf
Wow- this is so nice. The wool/jersey fabric is really perfect in my opinion. It's soft, not scratchy, and very light weight. It can be folded and worn in multiple ways around my neck, as well as a shawl or lap cover or hair cover in chilly situations. It's warmer than it's feather weight appears. I'm really in love with the charcoal heather color. As a bit of a minimalist, this is the only scarf I need.
Good not great
Ordered this scarf to work with other Lapis blue garments. The Color was slightly different. The weight/heft of the scarf was perfect. It was not too heavy or too thin. It helped keep me warm for short trips out in the snow. Other reviewers mentioned they were hoping for a bit longer and I agree with that. The scarf worked great for a neck scarf but I was hoping it would also help with being a lap cover for airline travel and it was just too narrow and short for a good cover-up. Perfect for a neck scarf but difficult for me to use it other ways.
Love this amazing scarf! Worth every penny!
Before I found wool&, I was a discount shopper. Had a closet full of clothes that didn't fit well but were cheap. I would never have spent $60 or $70 on a scarf, but I am so glad that I now see the value of owning fewer nicer clothes!
I got the Luna scarf in the gray and black stripe, and it goes with everything. It works well wrapped twice around my neck or opened up as a shawl and draped on my shoulders. It is thin but packs a surprising amount of warmth. After my mom borrowed mine one chilly evening, she ordered her own! Love this scarf!
Almost perfect.
I purchased two of these scarves: Marine Blue and Black. The fabric is silky and warm, but two stars off for two flaws. 1. They're about 12 inches too short in length to wear them tied on any way, which is how I like to wear scarves. The width is perfect. 2. They also have an obnoxiously-placed sewn-in tag, and they're too expensive to risk removing the tag. Due to the too-short length and the tag, I returned one and sold the one I wore. I will happily re-purchase if/when these issues are fixed!
microstripe scarf so versatile I am wearing it all of the time.
I love my green and black microstripe scarf. It was my gift with purchase and I wear it probably 4-5 out of 7 days/ week since getting it. I could see myself doing a 100 day challenge with this scarf. I have worn it tied aroudn my nect, pinned across my shoulders, and also when I got too hot inside, I tied it over my dress as a skirt. I actually came back hoping to buy a 2nd microstripe scarf to sew onto the end to create a longer shawl, but as expected the green and black stripe is very popular. I hope wool& continues to offer this item, and perhaps also adds a longer narrow version that would wrap around the waist twice and tie as a sash/belt.
see it styled by our community
Share your photo here or tag us on Instagram @wool.and to be featured.
wearing merino comes with advantages