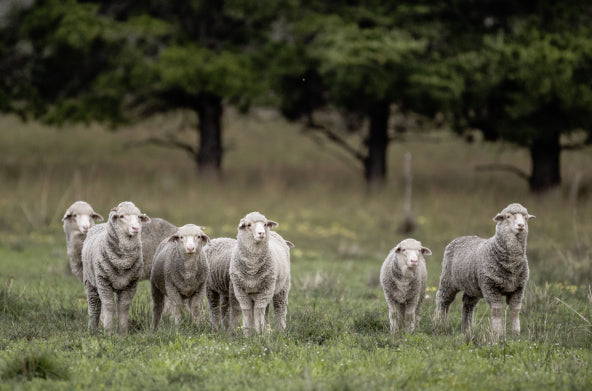 about our wool
We source Woolmark® certified merino directly from the McBride family farm located on the coastline of SE Australia.

As a family-run organization, the McBrides are creating a sustainable company for generations to come. The farm is specifically focused on improving energy efficiencies, land conservation, and biodiversity.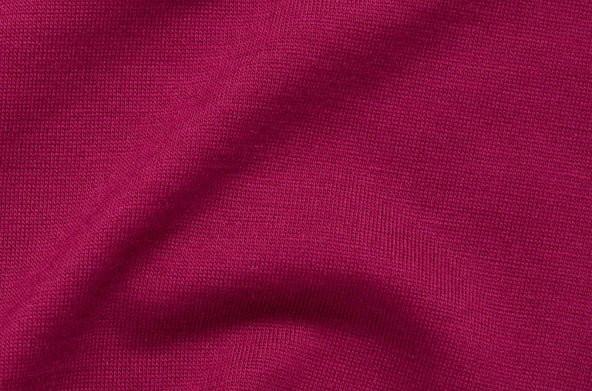 mechanical stretch jersey
The same blend as our signature fabric, but knitted with a touch of stretch.

78% Ultrasoft Merino Wool
22% Nylon
180 GSM
17.5 Micron Wool
So cool
I was so excited to snag this in the restock, and I can't wait to wear it when the weather cools down. I love the tie and the sleeves are a good size - not too tight and not too loose.
I'm not sure why people are expecting to wear this top without anything underneath. If that works for you, great! But it's pretty clear that it wasn't designed for that.
delightful
This is a great addition to my dresses; it layers really well with Isabelle, Rowena, Ellie, Maggie... and I'm sure some others I don't have! I assumed that's all I would use it for, but I find myself grabbing it to wear with high waisted shorts and tights as well! I'm breastfeeding and this is a simple but beautiful addition to an bf friendly wardrobe. Sizing - I'm a small-medium with wide shoulders, so the medium was the obvious choice and fits perfectly.
Brava, wool&
I feel lucky to have snapped up a return, this is a great layering piece.
So excited to order this but runs small
Was delighted to order this wrap top and waited eagerly for it. I loved the wrap top idea and looked forward to the flattering ruched look to layer over my dear Kalle dress and to wear with the Francis skirt. I am a musician and need a long skirt and black top for performing. This should be a perfect combination. Sadly, Natalia skimps on fabric. I am not a busty woman; I usually wear a medium top and wear a AA bra. Natalia won't even keep my plunge cut bra covered. So disappointing! The sleeves are great-- not too tight. But the bodice front needs more fabric. If I could exchange this top for one that is one or two sizes larger I think I would *love* this top -- but they've been out since before they shipped. The clock is ticking and I need to decide whether to cut up my black wooland scarf to add fabric to Natalia or to return Natalia and hope there will be another manufacturing run available soon. Yet TBD. I will probably keep her and alter it at the cost of the scarf. But I hope they will improve this for the next run.
Perfect
Love this wrap… goes over all my dresses. Please make more colors, I would buy them all. : D
see it styled by our community
Share your photo here or tag us on Instagram @wool.and to be featured.
wearing merino comes with advantages