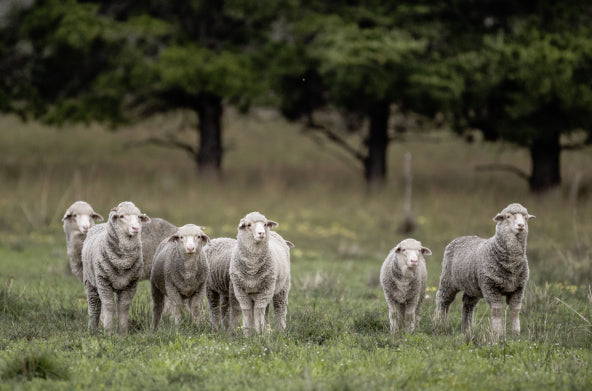 about our wool
We source Woolmark® certified merino directly from the McBride family farm located on the coastline of SE Australia.

As a family-run organization, the McBrides are creating a sustainable company for generations to come. The farm is specifically focused on improving energy efficiencies, land conservation, and biodiversity.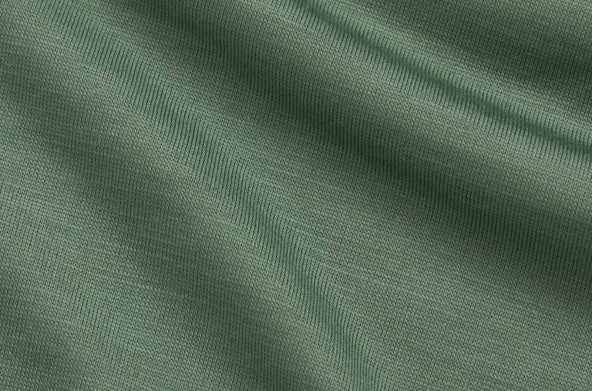 signature jersey
A lightweight knit fabric that is soft yet durable. Comfortable for year-round wear.

78% Ultrasoft Merino Wool
22% Nylon
160 GSM
17.5 Micron Wool
Cheap looking. I thought the fabric would have some that nice weight fabric to it that would reflect the price or at that there would be some darting or cut that makes it fit very nice but it really just looks like a cotton/spandex dress you find at a big name chain store like Target
We are so sorry we let you down here and we take your feedback seriously. We hope you'll stick with us to find something else you love and our team is always here to help!
Classy and Cozy
I bought this dress for an all-day ballroom dance showcase because I wanted to buy something I knew I'd get a lot of additional use out of.
For the event, it was very flattering, and a perfect length for a more formal event. It dresses up nicely with jewelry, but could also pair well with a more casual look. I did not feel out of place at the event, even amidst a lot of participants with much more flamboyant ballroom outfits. As an added bonus, it kept me warm in the cold hotel ballroom throughout the event.
This is my third wool& dress, and although I was a little disappointed that it doesn't have pockets, it makes up for it in the very slimming fit.
I prefer the high-necked fit (versus the V-neck). I don't generally love v-necks, but this one also has a thicker seam/design running down the middle, that I find a little awkward. Worth considering if that would bother you.
The color is beautiful, but I'd say the Pacific is closer to a sea green. The images online make it look brighter, closer to an emerald, imo.
Unsung gem in the wool& collection
My favorite wool& dress is Brooklyn because of the reversible neckline. I always wish though that it was longer...like midi length. So when Norah was born, I knew I had to add her to my collection. No pockets seems to be the dealbreaker for many people on this dress, but I think that the reversible neckline makes up for it. I love both looks! The skirt is forgiving, so given that my waist and bust measurements fell into the M category, I sized down, but if I had gone with my largest measurement I would have been solidly in the L size. I'm sure I could have worn the L with no problems too. This is one of those special wool& dresses where the dolman sleeves give you a lot of flexibility if you want a looser fit or want a bit more tailored, you get to decide by choosing to size up, down or stay in your size. I'm really surprised to not see many Norah in the 100 day challenge group. I think I could have easily done my 100 days in her!
Big bust
Beautiful dress! Not for big-chested women, I would say, since the waist then comes up too high.
Perfect for hourglass/pear figures!
Of all of my Wool& dresses, Norah is the one that has surprised me the most! The pictures on the website make her look a bit boxy, or like the skirt won't work on curvier hips. But in real life, she is gorgeous and -- for my money -- the best Wool& dress for hourglass figures. I first ordered a large (my size in Ellie and Isabelle), but it seemed a bit baggy and shapeless. Medium is PERFECT.
see it styled by our community
Share your photo here or tag us on Instagram @wool.and to be featured.
wearing merino comes with advantages