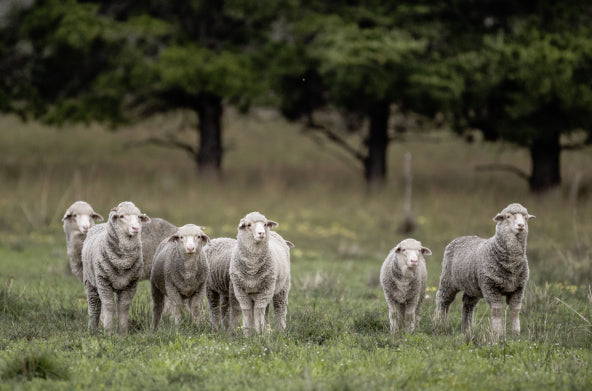 about our wool
We source Woolmark® certified merino directly from the McBride family farm located on the coastline of SE Australia.

As a family-run organization, the McBrides are creating a sustainable company for generations to come. The farm is specifically focused on improving energy efficiencies, land conservation, and biodiversity.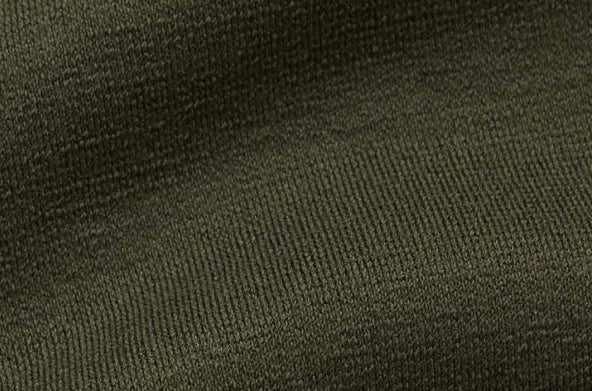 ponte
A textured midweight fabric that provides structure with a touch of comfortable stretch.

75% Ultrasoft Merino Wool
22% Nylon
3% Spandex
340 GSM
17.5 Micron Wool
I didn't think I would like this but I love it. It is so versatile. True to size and the material is so soft and cozy. Another great Wool& product.
Needs rebranding!
I love, love, love this dress but the marketing is all wrong! Pinafore is an apron. If you look up the word online you immediately see images of poor little waifs from the late 1800's....straight out of Little House on the Prairie.
This jumper is a workhorse. The fabric is heavy enough to hide lumps and bumps. The cut just skims the body so the silhouette is pleasing on my thickest frame. I wore it to church this week and two different people commented how "cute" I looked. Nobody ever says that!
I am very certain that breastfeeding moms will find that many of them will be able to nurse in Goldie.
I would love this in a solid (not heathered) gray, a true navy, maybe even pine green. Goldie is my new favorite.
It's perfect
I bought this as my 100 Day Challenge reward dress. It was worth it!! I received this just in time Thanksgiving and have worn it twice but haven't washed it yet. So far, it's perfect! It's so cute and nostalgic!! I can't wait to wear it when I see my mom (who loved dressing me and my sisters in pinafores when we were young) for Christmas!
New favorite
Love this, it is heavy weight and fits nicely over short or long sleeves. Has very deep pockets which I love. Very comfortable to wear. Please make more colors like redwood or forest night. Or maybe a good warm brown color.
Sadly, Goldie isn't for me
Such a bummer, waited for a while for this dress to be available.....just didn't look good on me. I purchased my usual size medium, I felt it was too big and too long. I was going to exchange it for a small just in case that made a huge difference, but it was no longer available in that size. I also didn't care for how the pockets look. Oh well, probably just not the style for me! The fabric is really nice though and I reallly like the look of the straps.
Thanks for your feedback here! We're glad you liked the fabric but sorry to hear the style wasn't the best fit for you. Thanks for giving it a try!
see it styled by our community
Share your photo here or tag us on Instagram @wool.and to be featured.
wearing merino comes with advantages