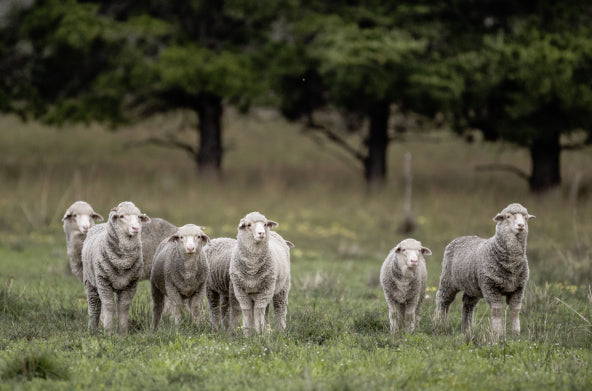 about our wool
We source Woolmark® certified merino directly from the McBride family farm located on the coastline of SE Australia.

As a family-run organization, the McBrides are creating a sustainable company for generations to come. The farm is specifically focused on improving energy efficiencies, land conservation, and biodiversity.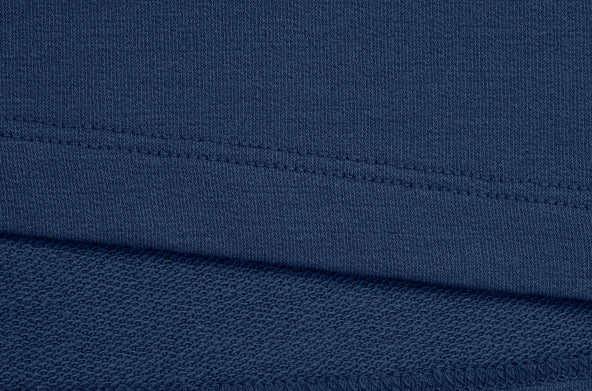 french terry
A lofty, beautiful knit fabric with built in stretch.

75% Merino Wool
22% Nylon
3% Spandex
235 GSM
17.5 Micron Wool
My Winter Sierra!
I have loved my Sierra for 100 days and beyond. But the Midwest winters were making it more difficult to layer up Sierra to stay warm. Belting my regular length Sierra made it shorter. Though I was hesitant about long sleeves and overheating, I got Eliza and it's been the best for staying warm with leggings underneath! The merino helps keep me from getting too hot, and the french terry thickness holds up really well. So thankful for my merino wool this year.
The XS top and sleeves fit perfectly on my petite build. The long length hits below my knee, calf length. It keeps me warm and covered!
So Cozy!
I have a small upper body and a thicker middle, which makes Eliza a perfect style for my body type. It hits at the bottom of my knee. I would prefer 1-2 inches longer but I will always wear leggings with her so it's ok. The teal color is rich and beautiful. She's so cozy that I really don't feel like wearing anything else! I just ordered a second Eliza in Marionberry.
My measurements for reference: 34-32-39
ABSOLUTELY LOVE THIS DRESS!
Loved my Sierra so much but wanted something I could wear without layering for our cool (not necessarily cold) winters. Sized up, per internet advice, and ordered a Large Forest Night Eliza in long length —put it on and it fit comfortably and flatteringly. The pockets hang nicely for me and I love the feel of the fabric. The armpits were a little snug but give a more flattering line and will probably relax a bit with wear. Just putting it on made me feel happy and I am looking forward to lots of happy days with this dress
Love the fabric, shape and length
This dress is comfortable for church, shopping or just keeping warm at home. I like it so much I am ordering another when they are back in stock. I wear a medium to large since I like clothes loose this fit just perfect.
Great long sleeved dress
This dress is incredibly comfortable and is fitted just right at the top so I don't feel sloppy but still feel plenty comfortable. The swing is good without making it feel shapeless. I love the weight of the fabric and the pockets and basically everything about the dress. I do not own a Sierra so I can't compare it to that, but I wear an XS in Maggie and Brooklyn and feel like this XS fits very similarly.
see it styled by our community
Share your photo here or tag us on Instagram @wool.and to be featured.
wearing merino comes with advantages