leggings at a glance
We make superior leggings, perfect for any occasion.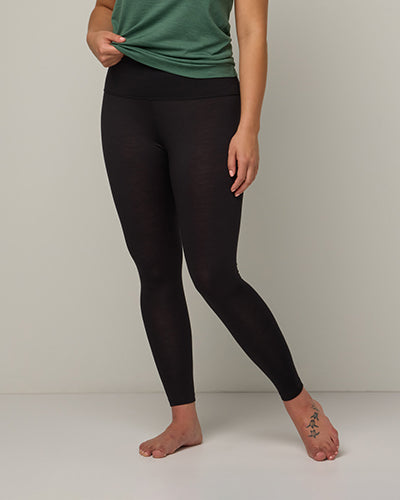 Lightweight
180 gsm
For layering—great under dresses and tunics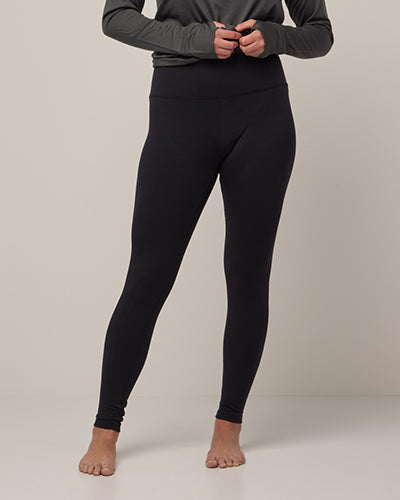 Midweight
300 gsm
For everyday wear—stretchy and versatile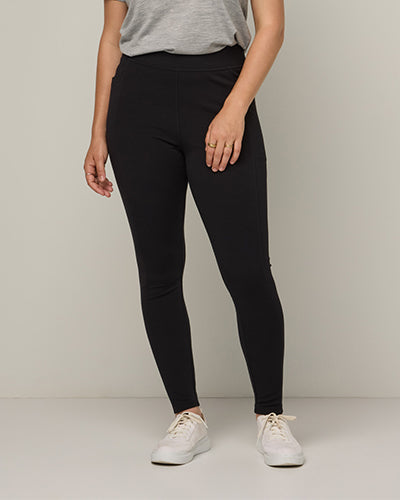 Heavyweight
345 gsm
For extra warmth—in fully opaque ponte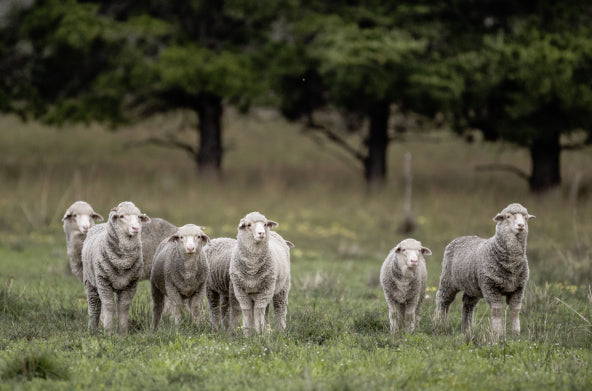 about our wool
We source Woolmark® certified merino directly from the McBride family farm located on the coastline of SE Australia.

As a family-run organization, the McBrides are creating a sustainable company for generations to come. The farm is specifically focused on improving energy efficiencies, land conservation, and biodiversity.
midweight stretch jersey
Our durable midweight stretch jersey moves easily with your body, retains its shape, and resists pilling.

68% Ultrasoft Merino Wool
22% Nylon
10% Spandex
300 GSM
17.5 Micron Wool
Don't waste your money
There is a small band of elastic in the waistband and the leggings are inferior compared to Wool X.
Wonderful!
Axis are my first wool& leggings. They have lived a week in the life of a busy mom and have been so comfortable. They are worth the investment!
So cozy
These are so fun to wear. I wear them around the house and and under a dress out into the world. I just want wear them all the time.
Size seems to have shifted
Writing this while wearing my navy blue s-regular axis leggings that fit wonderfully well and are very soft and comfy. The new batch seems a tad heavier, less stretchy and very itchy. I am between a long and a regular on the leggings, so have tried on several of the Forest Night. Love the color and am hoping the tightness and itchy improve with wash and wear. Regular still shorter than I would like, long bunches at the knee, so stuck with regulars.
Wool& Clothes are Magic!
I LOVE these leggings. I wear leggings basically all winter either under dresses or under pants on really cold days. While I have liked my Maurice ones they are wearing out and I chose these as a replacement. Best decision ever! They are a little heavier but are both cooler in my crazy temperatured office and warmer when walking my dog on a 30 degree windy evening. I have not yet tried them under pants but may end up trying the Swifts so I have more flexibility in my legs than I usually do when doubling up.
In regards to fit I initially thought they were a little snug but only because my old ones are stretched out. They fit my legs and waist perfectly and feel great under dresses. They are a little long, but I am rather petite and would rather the extra bit at the ankle than it being too short. The thing that surprised me is that my Wool& dresses don't stick to these at all! I often wear a slip with my dresses, partially to prevent them from sticking to my undershorts/leggings, I don't have to with these. While I still like my slips it is really nice having the option not to wear them if I don't want to.
My only regret is that I don't have the budget to get a second pair right away! I may very well live in these for the next 3 months lol. Wool& clothes are magic, both in the temperature regulation and the lack of odor retention.
see it styled by our community
Share your photo here or tag us on Instagram @wool.and to be featured.
wearing merino comes with advantages