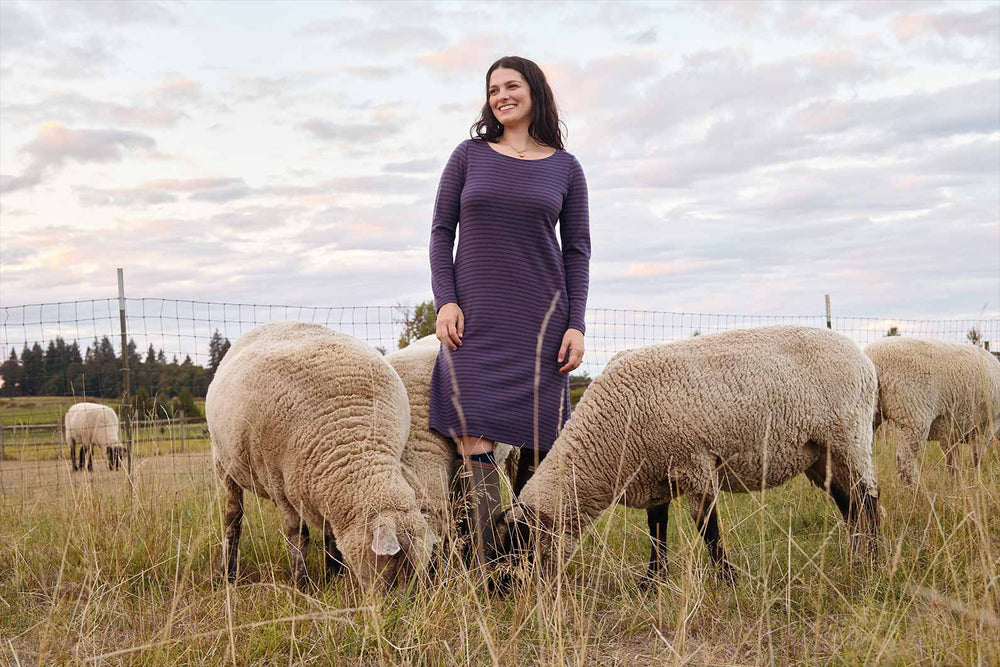 about our wool
We source Woolmark® certified merino directly from the McBride family farm located on the coastline of SE Australia.

As a family-run organization, the McBrides are creating a sustainable company for generations to come. The farm is specifically focused on improving energy efficiencies, land conservation, and biodiversity.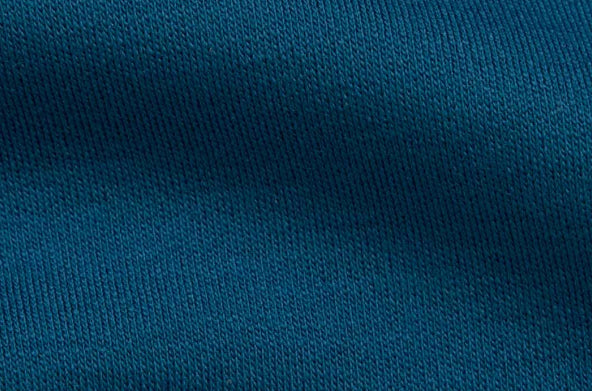 interlock
A smooth, midweight knit fabric that provides a perfect balance of both structure and durability.

78% Ultrasoft Merino Wool
22% Nylon
300 GSM
17.5 Micron Wool
Best winter dress
Okay I'm a huge fan of the Margo dress but I honestly think this one tops her. Rebecca is classy, versatile, flattering, and so comfortable. I got it in black and returned the navy because it just wasn't working for me. I'm sure I'll be wearing it regularly this winter, it's so warm and stylish with some cute boots.
My new favorite
I have been living in this dress since it arrived;l I absolutely love it. It's comfortable and looks good, and it's warm enough with leggings for the midwest winter. I have an hourglass shape with a slightly larger hip and the fit is a dream. The neck is slightly too long for me when it's fully buttoned, but I prefer it as a cowl neck so no love lost. I plan to buy this dress in every color it comes in because it is my favorite dress. If I was able to do the 100 dress challenge again, I would totally use this dress because I don't want to take it off.
Exceeded my expectations!
I will confess…when I first saw this dress in the "coming soon" section of the catalog I was disappointed. I thought the sheath style wouldn't work with my very curvy shape. I also was concerned that the high turtleneck would not work well with my oily facial skin and makeup would rub off on the collar.
Then I saw our lovely Rebecca Eby model her namesake dress and I thought…."that looks SO good on her! I wonder if it will work on me too?" So, I ordered and I LOVE this dress! I already knew I would love the interlock fabric as I have two Margo dresses already! But, this longer length dress is going to be my winter "go-to" for sure! It's like a total body hug!
Yes, as others have noted….the sleeves are very long….but, that doesn't bother me at all. I can easily push them up if I need to! I would rather have them a bit on the longer side than too short.
Rebecca will be especially welcome in the cold winter days of New Hampshire, USA
Thanks Wool& for this perfect dress!
For reference: my measurements are 42", 35", 44"
see it styled by our community
Share your photo here or tag us on Instagram @wool.and to be featured.
wearing merino comes with advantages