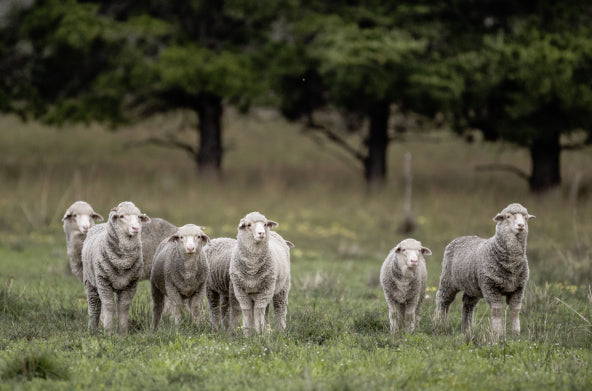 about our wool
We source Woolmark® certified merino directly from the McBride family farm located on the coastline of SE Australia.

As a family-run organization, the McBrides are creating a sustainable company for generations to come. The farm is specifically focused on improving energy efficiencies, land conservation, and biodiversity.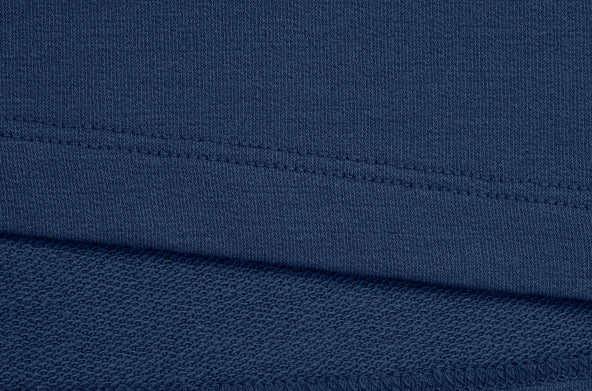 french terry
A lofty, beautiful knit fabric with built in stretch.

75% Merino Wool
22% Nylon
3% Spandex
235 GSM
17.5 Micron Wool
Amazing Fit and Comfort!!
OMG these Aspen Joggers are amazing!! I purchased on a whim to match the Aspen Sweatshirt. If you like the French Terry Fabric in the Sierra, Eliza, Evelyn, or Everett then these are for you. It completely covers your legs in comfort. I purchased a small and they fit perfectly. A lot of people complain about the waist while it is fitted it is comfortable. Most of my joggers have the same waist band.
Why did I wait so long?
I'm a Sierra tank dress fan (I'm a few days in and am doing a 100 day challenge, though I'm sure I've already logged as many days in an older one, but didn't document it). The terry wool is my favorite.
This fabric is everything. Substantial, tidy, warm in cold weather, cool in warm. I sized up-up (so I can rule break and both machine wash and dry with impunity). I don't wear joggers outdoors, but if I had to duck out to the corner for milk, or downstairs to do laundry, I wouldn't have to hide from my neighbors.
The waistband looks weirdly thick off, but I get why when the joggers are on; it keeps the line of the pant trim without being tight/clingy.
I'm contemplating a second pair in black.
If I could give them 10,000 stars I would (kegacyvdir)
I absolutely LOVE my original, Legacy Aspen joggers and sweatshirts so much that I bought six sets plus an extra pair of joggers all in matching gray heather.
I have lived in these 80% or more of the time since i bought them. They are absolutely divine.
The fit couldn't poisonous be better! These fit me absolutely perfectly without being tight or too loose. They don't run anywhere and don't pull.
I am always a medium in everything that isn't Wool& and these fit me correctly in a medium with a flattering look (and a sweatsuit isn't something I would normally expect to be flattering). It's normally kind of a crapshoot to guess sizes with Wool& especially with the constant changing of sizes and size charts. But these were perfect snd fit me how they should for s medium on a medium body.
I'm sad that the sizing has been changed as I don't think they will fit me correctly anymore so this will probably be the only time I can buy these. Given that I practically live in them — and I do mean 24/7 — I wish I had been able to spend on many more of these to last me the rest of my life!
I should have listened to some other reviews. I've worn them four times and the piling between my thighs is really bad. I've never spent this much on one item of clothing before, and it's depressing.
Not flattering
Waistband is tight with too high of a rise. I'm not an apple shape but my waist isn't narrow. These slide right on up and still squeeze because the band is just too small. Have had plenty of joggers with a much better cut. Would skip
Hi Kari, thank you for your review! We are sorry to hear the Aspen Jogger did not work for you. Please let us know if we can help you find the perfect fabric and fit for your next purchase through our help desk!
see it styled by our community
Share your photo here or tag us on Instagram @wool.and to be featured.
wearing merino comes with advantages