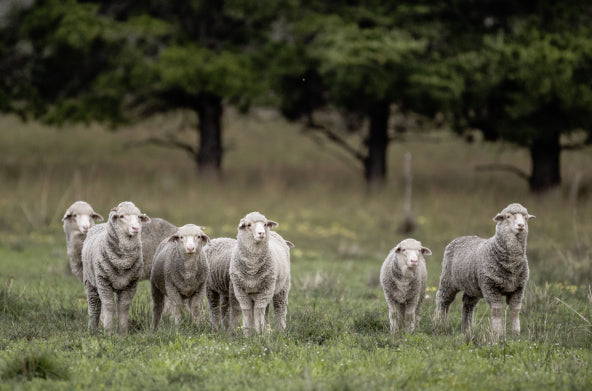 about our wool
We source Woolmark® certified merino directly from the McBride family farm located on the coastline of SE Australia.

As a family-run organization, the McBrides are creating a sustainable company for generations to come. The farm is specifically focused on improving energy efficiencies, land conservation, and biodiversity.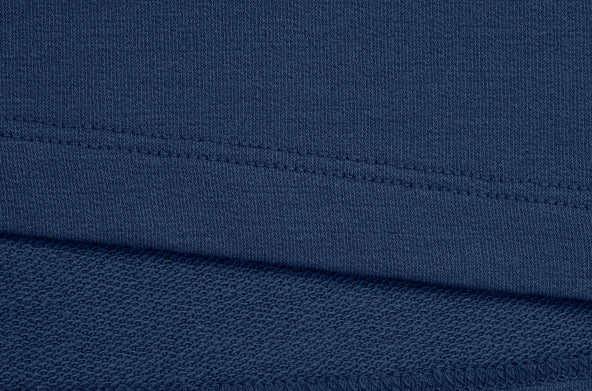 french terry
A lofty, beautiful knit fabric with built in stretch.

75% Merino Wool
22% Nylon
3% Spandex
235 GSM
17.5 Micron Wool
Legacy Fit & New Fit Both Miss the Mark
Pros: comfy fabric, super cozy
Cons: both fits have missed the mark, fabric pills easily, holes in fabric from it pilling so much
The "legacy fit" is uncomfortably tight in the waist but has a great slim fit in the legs. I have to stretch the waistband out as they're drying so that it doesn't dig into my stomach. On the plus side, the slimmer profile makes them feel appropriate to wear in public for running errands or coffee with a friend.
The new fit is great in the waist but super baggy in the legs, and I have pretty curvy legs. The fit reminds me more of sweatpants than joggers. I'd feel a little self conscious wearing these in public due to their baggier, pajama-like look.
I wish they would have left the legs alone and simply adjusted the waist. Maybe I'll get lucky and there will be a 3rd fit that's just right??
We appreciate your feedback here and are sorry these didn't work out well for you. We are especially sad to hear that you are seeing holes in these as that should certainly not be happening. We'd love it if you reached out to help@wooland.com so that we can help here!
Great casual pants - though too short
Love wool& and have based my wardrobe around these piece. However I don't love the Aspen joggers, I'm 5'7" (171 cm) and the legs are very short, even black socks cannot compensate and cover my leg. It should be several inches longer in their regular length offering.
Thanks for your review on these joggers! We are sorry to hear these weren't a winner for you but it's great to hear you are loving a lot of our other items.
Overall, great. But I wish these were offered in a longer length. I ordered XXL per the sizing chart. They are a few inches shorter than what I would prefer.
Love but…
I've loved these and have worn frequently in everyday, suburban comfort settings. I have not washed too frequently and wear about 2 x per week. I now have a small hole in the left buttock and it is very visible to others standing behind me. I am disappointed and have not had such a fabric hole in any other joggers. The fabric is too light weight for the price
Thank you for your review, Molly. We are so disappointed to hear that a hole has developed. That certainly should not be happening and we want to help out here. If you would, please email us at help@wooland.com with some pictures as we'd love to help make this right for you!
Love these!
I wore my black ones after surgery for work (telehealth) due to pain/comfort issues. I quickly purchased the blue ones and am now wearing one of the two at least twice per week. So comfortable and look decent enough even if I have to stand up during a Zoom session.
see it styled by our community
Share your photo here or tag us on Instagram @wool.and to be featured.
wearing merino comes with advantages