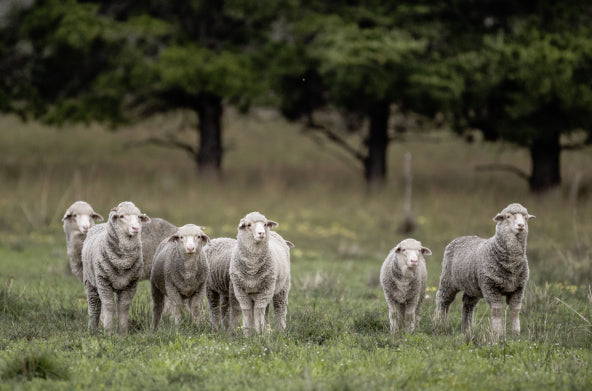 about our wool
We source Woolmark® certified merino directly from the McBride family farm located on the coastline of SE Australia.

As a family-run organization, the McBrides are creating a sustainable company for generations to come. The farm is specifically focused on improving energy efficiencies, land conservation, and biodiversity.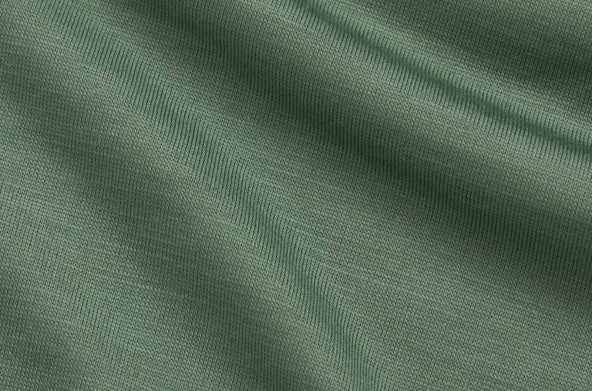 signature jersey
A lightweight knit fabric that is soft yet durable. Comfortable for year-round wear.

78% Ultrasoft Merino Wool
22% Nylon
160 GSM
17.5 Micron Wool
Excellent purchase
I feel like some of the dresses aren't flattering for my figure. Plus I like to wear other (wool) tops. So I tried the skirt as a compromise. It's great. I like that it gives me a defined waist, hits below my knees, and is a relatively neutral color (unless you're a Longhorn fan) so should match a lot of other clothes. No pockets, but it wouldn't have the same shape. It seems like the waist band could be replaced if I wear it out too which I appreciate.
A versatile layer!
I'm about halfway through a 100-day dress challenge and wanted a piece that would go over my Sierra for a different look and some added warmth in the fall and winter. This skirt is a great choice for that! The material is thick enough that you can't see every line and seam of the dress underneath, but thin enough that you don't look too bulky. I agree that the skirt runs a little small. I'm almost always a size small, but the medium was the right fit for me, especially for layering. When I'm done with the challenge, the skirt will also look great with a t-shirt or tank top. I'm happy with this purchase!
Francis Skirt
Just jumping in to sing the praises for the Francis skirt and how versatile and comfortable it is. I wasn't sure I liked it at first and in fact returned it, mostly because it didn't have pockets. I ended up repurchasing it after I decided to try adding an inseam pocket (I only added one to make sure the elastic waist could handle weight in a pocket). Several months later, happy to report it is holding up great and I love this skirt. One of these days I may add a the other pocket, or not since I have been doing fine with just one.
I wore it frequently in the sweltering summer and am totally enamored now that cold weather has arrived. Now with the pocket, I happily wear the skirt with pocketless tops. An added bonus is the skirt length, which adds a nice balance with Julahas capes and kimonos.
Flattering
This is a very pretty skirt that can span the seasons. I bought it in two colors. I could have gotten away with a small but am keeping the medium.
Ultimate Capsule Addition
The biggest (and best!) surprise of the 2023 wool& additions to my wardrobe. It wasn't until I got Francis and started playing around that I realized she works with almost every single item in my wardrobe. So far, I've layered Francis over Chloe, Audrey, and Lola.
The length works well for me, but may be closer to a midi length on taller individuals. The waistband is thick, which gives the skirt a more structured feel than I expected with the jersey material.
see it styled by our community
Share your photo here or tag us on Instagram @wool.and to be featured.
wearing merino comes with advantages