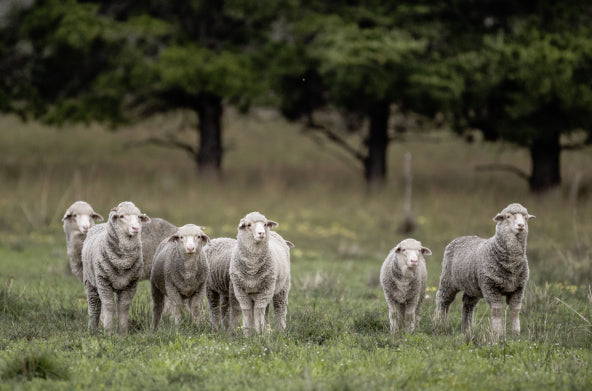 about our wool
We source Woolmark® certified merino directly from the McBride family farm located on the coastline of SE Australia.

As a family-run organization, the McBrides are creating a sustainable company for generations to come. The farm is specifically focused on improving energy efficiencies, land conservation, and biodiversity.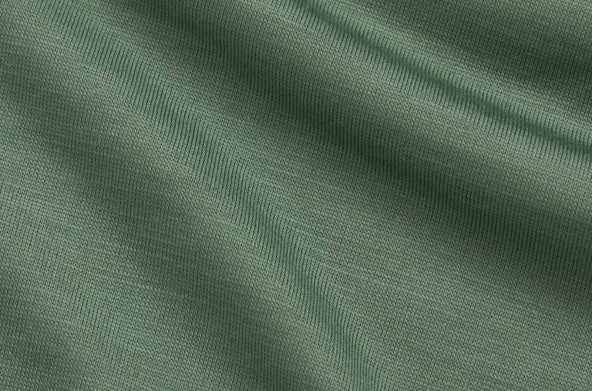 signature jersey
A lightweight knit fabric that is soft yet durable. Comfortable for year-round wear.

78% Ultrasoft Merino Wool
22% Nylon
160 GSM
17.5 Micron Wool
Sunny
Nice size for a petite person, can be a dress just above the knees, or a tunic/blouse above leggings. Bright color, not ce for summer
All-around winner!
What is not to love? Comfortable seams, real pockets, beautiful rich color (we chose emerald), easy to clean, and easy to layer! We are doing the 30-day challenge and are almost at the end. It's been a very fun challenge.
Perfect for a petite woman!
I am 5' 2" and around 115lbs and the 8/10 size worked perfectly! The emerald color is beautiful and the dress looks great even if it is considered a kids dress on the site. It is a mini Sofia! Pro tip is to wet the dress and let it hang to dry for a bit more length. I am on day 6 of a 30 day challenge and it looks/feels great! I can even wear the Frankie shorts underneath.
Road trip with a kid and just a backpack? Yes, if you have this dress!
My 10-year-old and I did our 30-day challenges in this dress and Summer while on a road trip, and I can't believe how easy it was to pack. She needed only her dress, a set of wool thermals, 2 pairs of wool shorts, and a couple tops, all of which fit in her backpack along with toys and books. We've never been able to pack this light. The dress even survived a minor bout of carsickness, washing clean in the sink and drying overnight. We'll definitely be traveling in wool from now on.
So cute and convenient!
I've done all the challenges and own several wool& items. I love being able to rewear my items and having essentially a uniform. I figured it'd be fun to try it for my little as well. Imagine the convenience of not having to change her 15,000 times a day! Her dress just came in and it's super cute. Definitely the right size to fit for a while as she's not yet 2. I'll be buying more for her and her sister in the near future especially if they come up with more bright colours instead of the dark (what I refer to as winter) colours.
see it styled by our community
Share your photo here or tag us on Instagram @wool.and to be featured.
wearing merino comes with advantages