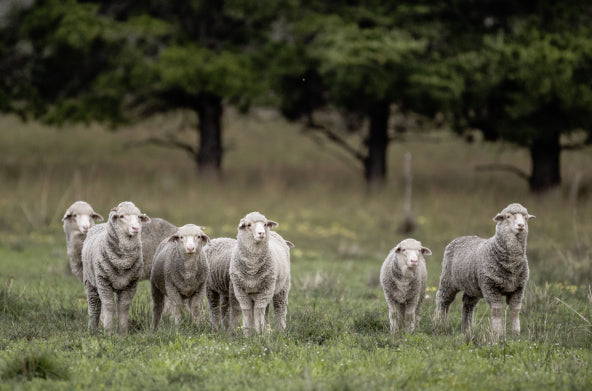 about our wool
We source Woolmark® certified merino directly from the McBride family farm located on the coastline of SE Australia.

As a family-run organization, the McBrides are creating a sustainable company for generations to come. The farm is specifically focused on improving energy efficiencies, land conservation, and biodiversity.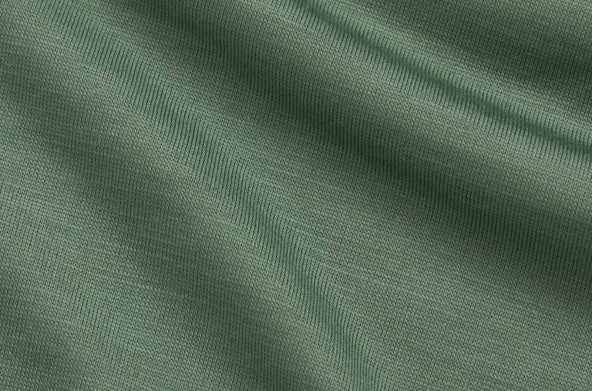 signature jersey
A lightweight knit fabric that is soft yet durable. Comfortable for year-round wear.

78% Ultrasoft Merino Wool
22% Nylon
160 GSM
17.5 Micron Wool
Lovely, fits well, seems to transition from hot to cool weather well with layering.
The best dress for me year round
I get really warm easier then many people - so I knew I'd prefer a sleeveless or short sleeve wool& dress. Even in the winter. The summer midi is comfy and I can dress her up and down. I love that she is reversible - but prefer the v-neck most days. I wear other shirts and cardigans over her AND tuck her into jeans or up into an invisible belt to wear her as a shirt. I wish there were more colors available for the fall and winter but I will try a new color next year! I started my 100 day challenge in a black Cora but grabbed up the summer midi in black when she became available. So I am on day 15 right now. I haven't had to wash her yet which is another thing I love about wearing wool.
Outwitted and outlasted Charleston summer swamp
Even on the swampiest of Charleston summer days, this dress performed like a dream. I was dropping sweat and it would still last 10-14 days before needing a wash. I love the feel of the thin (but full coverage) fabric on my skin. The two necklines helped me kill it on the 100 day challenge, and pockets are great for work. The V-neckline on particular gave me lots of versatility to put a shirt over the dress and accent with a belt or knot the shirt for a completely different look. Packs very small, too! Win win!
30 Day Challenge Dress
This was my first 30 day challenge dress. I wore her during the summer. It was perfect for our desert heat. My hubby loves this dress on me.
The perfect dress!
This is the go everywhere, any season, dress of my dreams. Wonderful in fall, winter and spring with leggings and a loose sweater or longer shirt, boots, flats for whatever your look is, and in summer, because fine wool is actually cooler, it will go with nothing extra, or a light linen shirt to dress it up . Soft, fine fabric, and it DOES NOT CLING to tights. Truly a miracle. Looose fitting, comfortable, but not foolishly baggy. And two necklines!! Hoping for one in chocolate charcoal,???
see it styled by our community
Share your photo here or tag us on Instagram @wool.and to be featured.
wearing merino comes with advantages