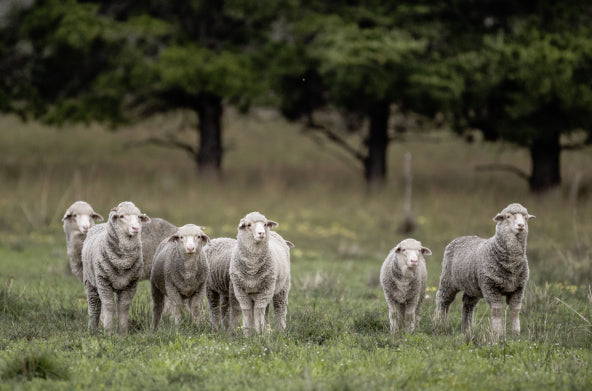 about our wool
We source Woolmark® certified merino directly from the McBride family farm located on the coastline of SE Australia.

As a family-run organization, the McBrides are creating a sustainable company for generations to come. The farm is specifically focused on improving energy efficiencies, land conservation, and biodiversity.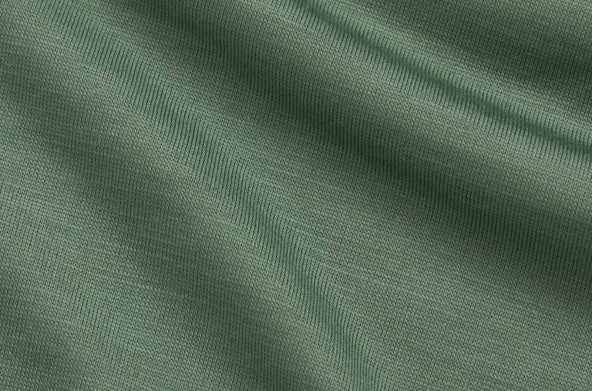 signature jersey
A lightweight knit fabric that is soft yet durable. Comfortable for year-round wear.

78% Ultrasoft Merino Wool
22% Nylon
160 GSM
17.5 Micron Wool
Simply the best
Bought this in 2 colors. If they would have had a deep red or purple would have purchased those as well. Love them! I purchased up a size as I prefer a loser git. Perfect length and appreciate the long sleeves and v neck. Maybe I will join the 100 day challenge!
Stunning!
This was my first wool& purchase and I am in love! It's a gorgeous dress that fits really well on top and falls just past my knees. I love the pockets and the slightly formal silhouette. I got the pine color and it is a beautiful dark green that edges on blue. Perfect for wearing to work. I am smaller on top so I don't know how this would fit on someone bustier but it fits perfectly on me.
The perfect dress
I love the Wool& brand but have been searching for the perfect dress from here for a while- nothing was ever 100%. This dress? It's a 1000! It's so figure flattering, easy wearing, and the perfect proportions for me (waist at the right spot, hem just under my knees). I got more compliments wearing this today than I could count! Now debating whether to get another of the available colors now, or wait to see what others are on the horizon.
Talia is the best yet
Wool& has hit the perfect design with Talia. It's a bit more figure-flattering than the Rowena, shows curves beautifully, the wool feels a bit lighter and finer and the seams are more refined than the Rowena (a HUGE improvement!) vee neck is not too deep or too wide and shows off the neck nicely, and as always it is comfortable. The only flaw is that the sleeves are too long, I think by design, but what the hey, they roll up.
Size runs true to Wool& size chart, so you can order with confidence. I am SO GLAD they have women's sizes now (1X, etc) and not just XL etc because those proportions ARE different and I think that's why it fits so well.
I got my first Wool&, a marine-blue Rowena long, in 2020 in the middle of the pandemic and did the 100 Days challenge. I later donated the dress along with the bonus dress I got for finishing the challenge — too many pandemic memories attached to them for me to ever want to wear them again - but I have been missing that essential piece, which is a wonderful additional layer even over pants in mid-winter and is chic enough for an evening out.
This is a go-to LBD that I hope will stay in my wardrobe from now on.
Gorgeous, minimalist, classic
In love with this dress! I chose the pine which is a deep jewel toned green in my opinion. The fabric is light and soft and the cut falls beautifully. It's modest but chic all at once. The v-neck isn't too low which is a bonus for me! I can see dressing this up for holiday parties or wearing it in a more casual setting with a denim jacket. Such a versatile dress! More colors please!
see it styled by our community
Share your photo here or tag us on Instagram @wool.and to be featured.
wearing merino comes with advantages