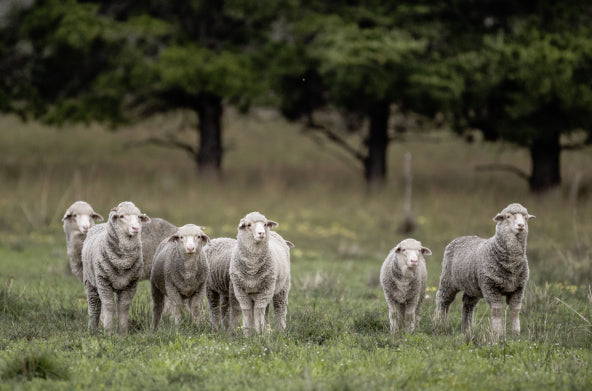 about our wool
We source Woolmark® certified merino directly from the McBride family farm located on the coastline of SE Australia.

As a family-run organization, the McBrides are creating a sustainable company for generations to come. The farm is specifically focused on improving energy efficiencies, land conservation, and biodiversity.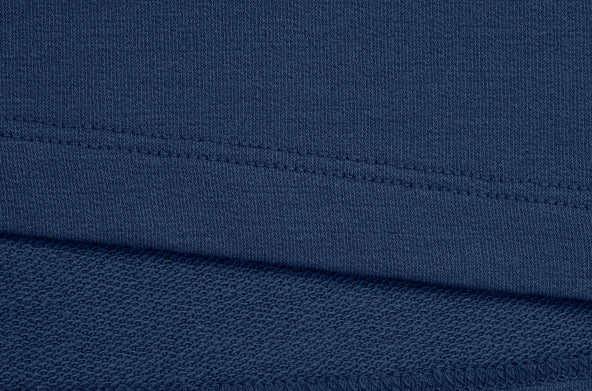 french terry
A lofty, beautiful knit fabric with built in stretch.

75% Merino Wool
22% Nylon
3% Spandex
235 GSM
17.5 Micron Wool
Love it!
It fits nicely. I like the color and the fabric feel. I want more cool, fall weather so I can wear it all the time!
The casual goes-with-anything
Once I started understanding the magical properties of merino, I knew I needed a zip-up jacket to throw on when I wanted some breathable warmth that will stay fresh and odor-free … and here it is. Aspen gets a workout at home, on trips, camping—and she's always fresh and wonderful 🥰
At first I thought the sleeves might be a lot short on my long, long arms—but she relaxed a bit, and they're great.
A small might have been better
This is a terrific hoodie and because it's wool, I can wear it to and from hot yoga for weeks without it getting stinky. But there's room in it for two of me, so if you like a more fitted look, think about sizing down.
Nice upgrade for a steady wardrobe staple
I've had plenty of hoodies. Some were cotton, but most were cotton/poly blends. They tended to get pilly and generally cruddy looking because they were cheap garments and couldn't stand up to frequent use. So I would average about one for year.
The Aspen Full-Zip Hoodie is cut better, sewn better, and sized better than any hoodie I've had before. The outside surface is soft smooth, and hopefully not prone to pilling.
The fit is so good that it almost looks as if it had been fitted for me personally. I am in between L and XL, so I'm never sure which way to go. I got an L and the fit is very good. I think an XL would also fit okay, but I have been wearing too-loose clothes for too long, and I am trying to get out of that habit. The L is perfect for me.
If you are tall, you might find the overall length and sleeves to be a bit short.
the hoodie that won me over
It was hard spending that much on a hoodie, but no regrets! The fabric is so soft. The fit of the XXL is roomy. It is constructed really well, with a fully lined hood. The forest night color is beautiful. I sometimes wear it around the house when I'm not even cold because it is just so comforting. I later got a second one in black, size XL. The fit on that one is a little more streamlined, but still not tight. (An XL in any other brand would almost certainly be too tight.)
see it styled by our community
Share your photo here or tag us on Instagram @wool.and to be featured.
wearing merino comes with advantages