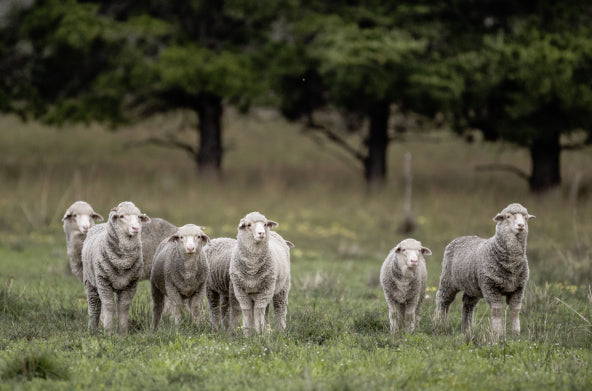 about our wool
We source Woolmark® certified merino directly from the McBride family farm located on the coastline of SE Australia.

As a family-run organization, the McBrides are creating a sustainable company for generations to come. The farm is specifically focused on improving energy efficiencies, land conservation, and biodiversity.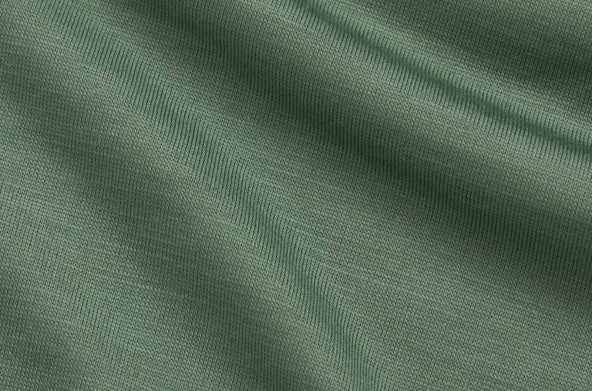 signature jersey
A lightweight knit fabric that is soft yet durable. Comfortable for year-round wear.

78% Ultrasoft Merino Wool
22% Nylon
160 GSM
17.5 Micron Wool
Perfect dress
This dress is perfect for me! I love the fit, the style, the material. And the sleeves are thin enough to layer under cardigans. I kinda want one in every color ☺️
love the fit, disappointed in the fabric
I love the fit of the dress, its really flattering and so easy to wear. The fabric is really soft, but very thin. It is similar weight to a thin t-shirt. I got the dress in black and the material is sheer. The dress doesn't lay flat while I'm walking and blows up in the wind. I'm also worried it will snag or rip. I still wear and enjoy the dress, but wish it was thicker.
Hi Lesley,
Thanks for the review. We love that you love the fit and enjoy the dress! We're sorry you find it to be thin. We do offer several styles in varying fabrics, and you might enjoy one of our heavier styles. Please reach out to use at help@wooland.com if you would like assistance finding your next style!
Great dress!
I just finished my 100 day challenge with the Fiona dress. I loved it! It still looks basically brand new. I got the marine blue and it's so versatile. Most days I wore it with leggings and sweaters due to the weather, but it was really fun when I got to wear it on its own or with a light sweater, a belt, or a scarf. Great for dressing up or down.
Kinda frumpy
The fabric is really nice, but this dress is not very attractive. The elastic waist is high in front and low in back, so it makes you look both pregnant and like you're wearing the wrong size simultaneously. I wish I loved it, because it technically fits, and I washed it for a trip before really trying to wear it as an outfit. All in all, I don't recommend this one.
Hi Lorraine,
Thank you for the review! We love that you enjoy the fabric! We're sorry this style didn't work for you. Feel free to reach out to us at help@wooland.com for help finding another style that might work better for you!
Pretty & Comfortable
I feel like I could wear this dress all day everyday and not get tired of it. The color (teal) is pretty and can be churched up or paired with casual items depending on the occasion. I definitely recommend it. I hang dry this dress to keep it soft and laundered properly.
see it styled by our community
Share your photo here or tag us on Instagram @wool.and to be featured.
wearing merino comes with advantages