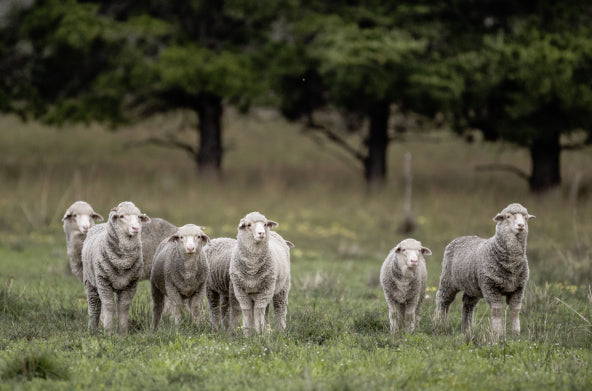 about our wool
We source Woolmark® certified merino directly from the McBride family farm located on the coastline of SE Australia.

As a family-run organization, the McBrides are creating a sustainable company for generations to come. The farm is specifically focused on improving energy efficiencies, land conservation, and biodiversity.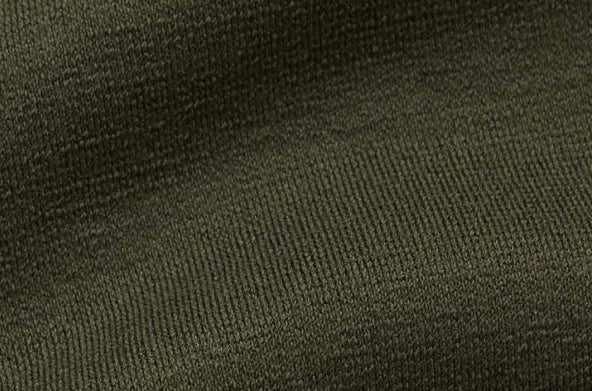 ponte
A textured midweight fabric that provides structure with a touch of comfortable stretch.

75% Ultrasoft Merino Wool
22% Nylon
3% Spandex
340 GSM
17.5 Micron Wool
Kalle is great business attire
I love the flattering fit and the pockets.
If this were a MAXI length, I'd wear it every day!!
As it is just at knee length, I end up pairing it with leggings and boots more often.
I understand the complaints about the larger-than-necessary arm holes, but that was easily solved by wearing a black bra.
Cute, professional, easy layering
Really liking Kalle so far, my only complaint is that the top neck/shoulder/armpit area seems bigger than it should, so it doesn't QUITE hug like I'd like it to. This is unexpected as I feel I have average top-to-bottom distribution haha. I'll likely have it altered and then she'll be perfect. Fabric is very sturdy and pockets don't sag at all with the weight of my phone, so that's great.
Great dress, too big under arms
I love Kalle. She is a substantial fabric which just feels good to wear. The pockets are perfectly placed. The length is great on me at 5'6". I wear a Medium in Ro, Evelyn, and Margo, but I'm pear shaped, so sized up to a large so the hips would fit, as I did in Chloe. Had to have the area under the arms taken in by a professional, as I don't sew. Now the large Kalle is perfect. The washed navy is a lovely neutral. Wore 4 times on a recent cruise without the need to wash. Great for travel.
Kalle for the Win
Can't say enough good things about this dress. First, I bought it in plum which is my very favorite wool& color. I love the fit, it's much more flattering than I feared, especially if paired with a fitted jacket. It's also longer than I feared, which is great because I'm 5'10" and I don't feel good in short dresses. This is just 2" or so above my knees. People seem to think that Kalle is only a very dressy dress, which she certainly is, but she can be a tunic, dressed down and made more casual. You owe it to yourself to try.
Pockets support phones! Oversized top.
see it styled by our community
Share your photo here or tag us on Instagram @wool.and to be featured.
wearing merino comes with advantages