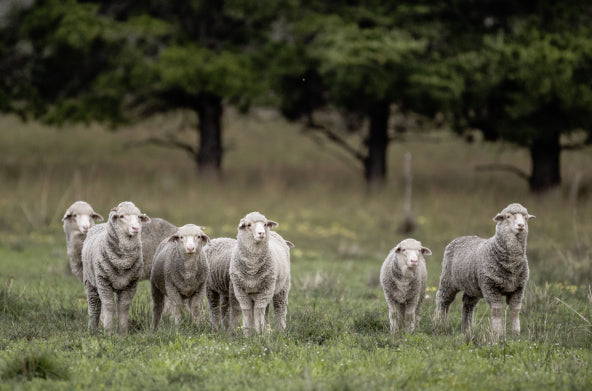 about our wool
We source Woolmark® certified merino directly from the McBride family farm located on the coastline of SE Australia.

As a family-run organization, the McBrides are creating a sustainable company for generations to come. The farm is specifically focused on improving energy efficiencies, land conservation, and biodiversity.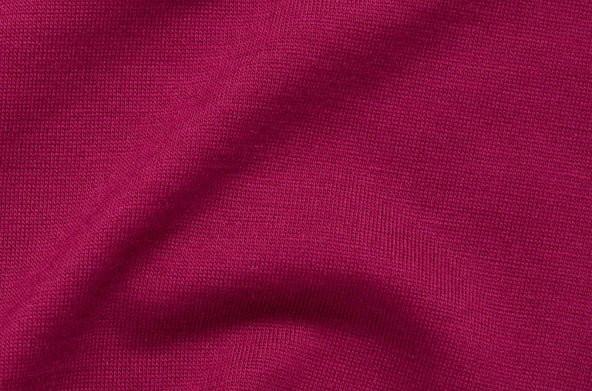 mechanical stretch jersey
The same blend as our signature fabric, but knitted with a touch of stretch.

78% Ultrasoft Merino Wool
22% Nylon
180 GSM
17.5 Micron Wool
Beautiful and useful little dress
I bought this dress to wear under my other dresses in the winter as a slip. I work in an environment that has many different temperatures and the area I live in is also unpredictable. I can wear it underneath most dresses, and then unlayer when it gets warmer. It is kind of like a slip that is a dress that I can wear at work.
It also looks like a skirt when I layer with just a top.
The dress itself is lightweight, soft, classic, and looks nice on its own. When I layer over it, I feel warm and cosy.
I will have to hem it a little so it is hidden under my Maggie dress. I sized up because it is fitted.
I recommend this dress because it is easy to wear and great for travel. Great for year round weather if you wear it underneath other dresses. I could also wear it with pants because it is so lightweight. If you live or work in a place with varied temperatures, this is a wonderful piece. I recommend it!
Completing my 100 day dreas challenge in Chloe had been awesome! Such an easy breezy dress that can be worn on its own as a casual dress or as a base layer. I'm afraid to try a different dress by Wool & because i love this one so much! LOL
Flattering
Fits well. Tried 2 other wool& dresses first and they looked very boxy but this one was great.
Simple, versatile dress!
I love Chole. It's great on its own, but even better paired with the landmark, Holly, or any other layer you love. I have this dress in black but would loooooooove to see this in emerald or pine. Please Wool& 💛
Durable
Nice 3/4 length "dress". I say dress in quotes because I'm 5'6" and I cannot wear this alone as a dress without showing my goods. Its more of a longer shirt/ tunic. With that being said it's perfect as a base layer and for layering. I'm doing my 100 day dress challenge in and t lends itself to being easy to style.
see it styled by our community
Share your photo here or tag us on Instagram @wool.and to be featured.
wearing merino comes with advantages